Meet "Jedi"
We found a very promising herd sire for our girls.  He comes from some really nice Nubians  and we're so excited to add him to our herd. Isn't he so striking?!  Love his coloring, he's so flashy!  Blue Roan and Tan Trim, so handsome!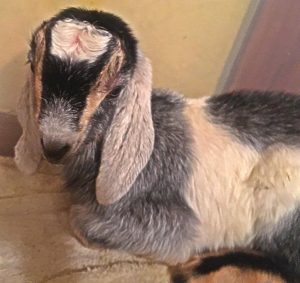 He will be our first bottle baby, so we'll be busy for awhile with our new baby boy! We're scheduled to pick him up in two weeks, so exciting with all these wonderful additions to our small family farm.
If all works out, we'll be breeding him to our girls at the end of the year.  He's going to add some wonderful attributes to our herd.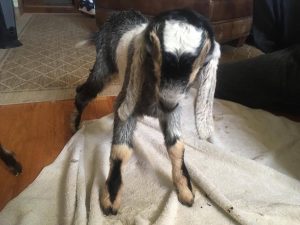 Thank you to Brittney Carpenter of Restoration Ranch Nubians for this beautiful boy!