We were blessed with 6 gorgeous puppies from Selah our beautiful Maremma Sheepdog.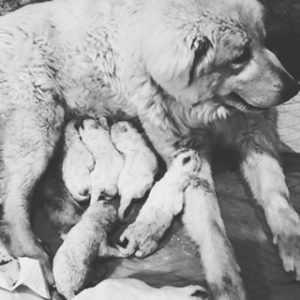 5 Girls and 1 Boy
Selah is a wonderfully attentive and caring mother.  She watches us carefully always supervising our visits with the puppies carefully, but always willing to let us care for her and the pups. 
Interested in a Maremma Sheepdog puppy?  Fill out our application online.